ESAI Celebrating 30 Years of Environ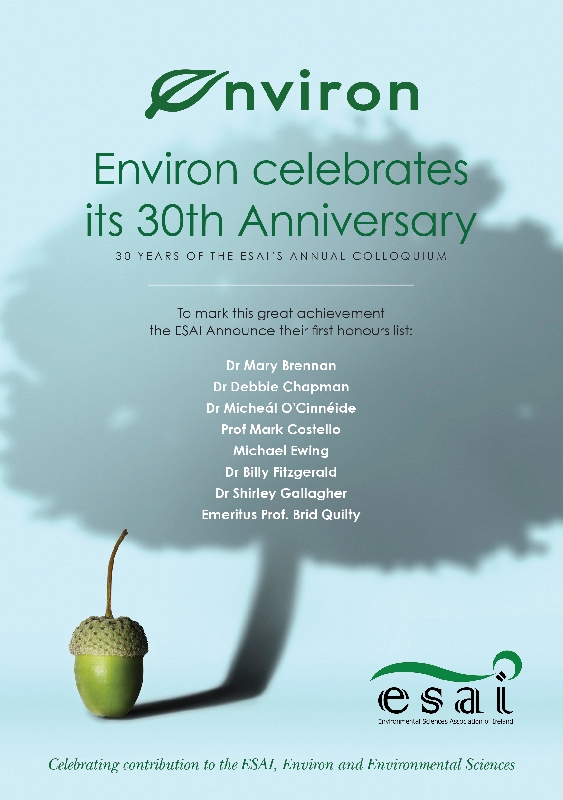 Following the announcement of our first honours list at the closing ceremony of Environ 2020, ESAI will be hosting an online event to celebrate the contributions of our honourees to the ESAI, Environ and Environmental Sciences in Ireland.
We wish to commend the involvement and support over the years of Dr Mary Brennan, Prof Mark Costello, Dr Debbie Chapman, Mr Micheal Ewing, Emeritus Prof. Brid Quilty, Dr Micheál O'Cinnéide, Dr Shirley Gallagher and Dr Billy Fitzgerald.
We will be hosting our event on April 22nd to coincide with World Earth Day celebrations. Join us for an evening celebrating 30 years of achievement in Irish environmental sciences through the careers and insights of those at the forefront of the discipline.
Details to follow through our listserver, and on all our social media channels.