ESAI Grassroots Awarded Workshop Series - Tales from the Land
Tales from the Land is a living research inquiry into land use, farming, food production and living well with the land in 21st century Ireland. Over the next 10 weeks the folks at the Green Step are meeting with a whole range of different contributors in their 10 podcast episodes (launched each Saturday) and their two live community events on May 28th and June 4th 7-9pm which are supported by the ESAI Grassroots Award scheme funded by the EPA. The Green Step are welcoming you to join them for the exploration book here.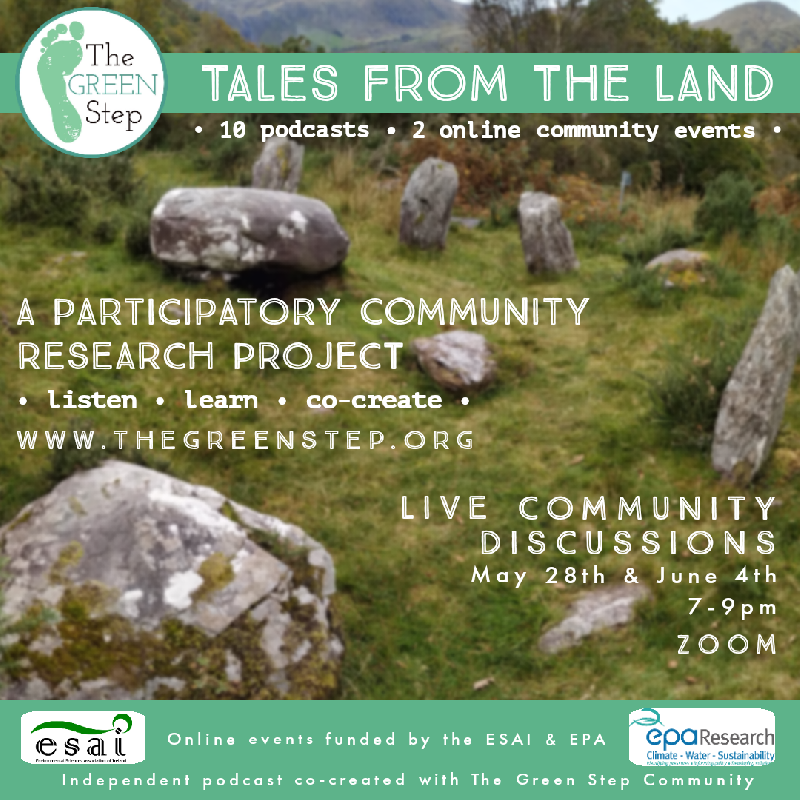 The Green Step are using the arts of conversation and storytelling to weave a vision for the future here in Ireland. Episode one includes a retelling of the salmon of knowledge with hosts John and Mel. They are listening and learning together and co-creating with the community along the way. They will bring what emerges to the agri-food policy consultations on the environment by the 15th of June.
Whether you are listening or speaking with them you are involved in this inquiry. They are asking for folks to send in their own tales from the land, ideas and visions for a sustainable, just and prosperous future to thegreenstep3@gmail.com
Find out more here